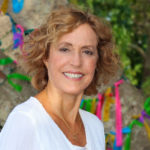 I have been a dedicated Domestic Violence and Sexual Abuse Advocate for many years!
I am a Survivor to Thriver Life Coach. I provide group and individual therapy to survivors of domestic violence and sexual abuse. Services are provided to men and women in person in Sarasota and on the phone.
I worked for 22 years as a Licensed Clinical Social Worker in private practice in Pennsylvania and have a Masters in Social Work from Temple University.
As a Survivor to Thriver Coach I provide:
Skilled compassionate coaching
A safe enviroment to help you heal where you are respected and valued
Help for you to realize you have nothing to be ashamed of and that you are not to blame
Help for you to reclaim your life and realize your power
Contact me now to begin your journey now:
Telephone: 941-922-5908
Email Sophie@MeTooCoaching.net
Speaking Engagements Available