SARASOTA DOMESTIC VIOLENCE GROUPS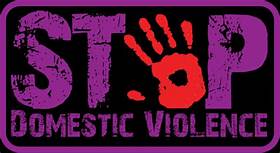 From my many years of experience as a Clinical Social Worker Therapist and Life Coach facilitating Sarasota Domestic Violence Groups,  I have realized just how important support groups are for survivors. I consider my groups to be men and women who are survivors on their way to being thrivers!
Participation in Domestic Violence Survivor to Thrive  Support Groups enable survivors to:
Share the loneliness, shame, and isolation that are created around being a survivor by helping members gain strength and understanding through shared experiences. All participants agree to keep discussions confidential which provides safety in revealing private information.
Meet others to help break down social isolation caused by living with domestic violence in the present or past.
Connect group members who are experiencing or have experienced violence in their relationships and give them a safe, confidential forum in which to speak about the unspeakable and draw comfort from those who understand.
If the group member is still in his or her domestic violence situation, whatever decisions the person may make about his or her own future, the recognition that others are available as sounding boards and supportive allies in that decision make process  allow the person to see other possibilities and, with time and continuing support, to realize a brighter future.
Neil Jacobsen and John Gottman, in their landmark study of domestic violence, describe support groups as a place where men and women can explore alternatives in lifestyle and life goals. An atmosphere of respect, safety, and empathy rekindles the resiliency, strength, and inventiveness of women who have coped in relationships that are demeaning and, in some instances, life-threatening.