DOMESTIC VIOLENCE-SEXUAL ASSAULT DEFINED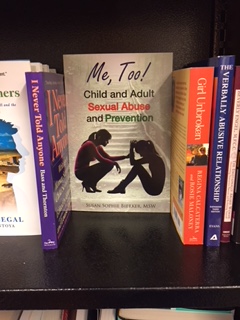 DOMESTIC  VIOLENCE- SEXUAL ASSAULT  DEFINED.  These damaging violations are a pattern of abusive behavior in any  kind of relationship. It is used by one partner to gain or maintain power and control over another intimate partner. It may be physical, sexual, emotional, economic or psychological actions. It may also be threats of action that influence another person. This includes any behaviors that intimidate, manipulate, humiliate, isolate, frighten, terrorize, coerce, threaten, blame, hurt, injure or wound someone.
I feel honored to be a "Me, Too! Survivor to Thriver Life Coach" in Sarasota, Florida. I love helping and supporting  survivors of domestic violence-sexual assault in support groups and individually.
PHYSICAL ABUSE –  Hitting, slapping, shoving, grabbing, pinching, biting, hair pulling, etc.  This type of abuse also includes denying a partner medical care. It may also be forcing alcohol and/or drug use upon him or her.
SEXUAL ABUSE- Coercing or attempting to coerce any sexual contact or behavior with consent. Sexual abuse includes, but is not limited to, marital rape, attacks on sexual parts of the body. It may also include forcing sex after physical violence has occurred, or treating one in a sexually demeaning manner.
ECONOMIC ABUSE- Making or attempting to make an individual financially dependent by. This is done by maintaining total control over financial resources, withhold one's access to money. It is also forbidding one's attendance at school or employment
Above Domestic Violence- Sexual Definitions are from President Obama's  time in office.
TOPICS TO BE COVERED ON FUTURE POSTS ON DOMESTIC VIOLENCE-SEXUAL ASSAULT
Emotional abuse and psychological abuse
Recent alarming  changes by the Trump administration formulating new definitions of domestic violence and sexual assault
I am the author of "Me, Too! Child and Adult Sexual Abuse and Prevention  www.metoosexualabuse.com